I was on Facebook today, and yesterday, and the day before, and saw that several people on there linked to the study about Facebook users getting lower grades in college. The headline of this particular article is actually quite neutral, "Facebook Users Get Worse Grades in College", but it does tend to pave the way for "Facebook makes you stupid" comments. That's not what the study shows, though. It can't show cause and effect, just correlation. Several years ago, a similar study might have shown a correlation between time spent watching TV and grades, just because the people who refuse to study need to do something with all their free time.
One of the paper's authors says a similar thing:
  "I'm just saying that there's some kind of relationship there, and there's many third variables that need to be studied," said Aryn Karpinski, an education researcher at Ohio State University.
There are many variables.
Sorry.
The study also showed that students who work more hours at jobs are on Facebook less. Well, yes, they are simply away from the computer more. And students with more extracurricular activities spent more time on Facebook. Again, that's not surprising. Many extracurricular groups congregate on Facebook and use the site to advertise events. Facebook is part of the day to day administration for many student groups. Even my non-student orchestra has a Facebook group and uses that to announce upcoming concerts.
And then there are the people who go on Facebook to fill out fifty "What Painting/Food/Author/Actor/Book/Animal are you?" quizzes in a row. If they do that instead of studying, then, yeah, that will probably affect their grades. But as someone who spends time on Facebook and has always had at least 5 simultaneous extracurricular activities all through university and STILL ended up top of my undergraduate graduating class, I don't think Facebook causes low grades. It's hard to prove cause and effect – you'd need to find students who are not yet on Facebook, monitor their grades, force them to join the site and spend time there, and then see what happens to their grades. I say nothing.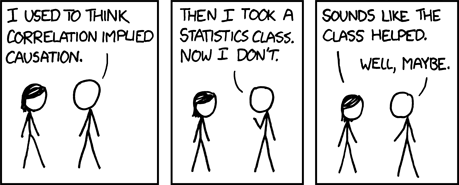 Save